Chitika Ad Monetization Matrix: A New Tool to Redefine Ad Monetization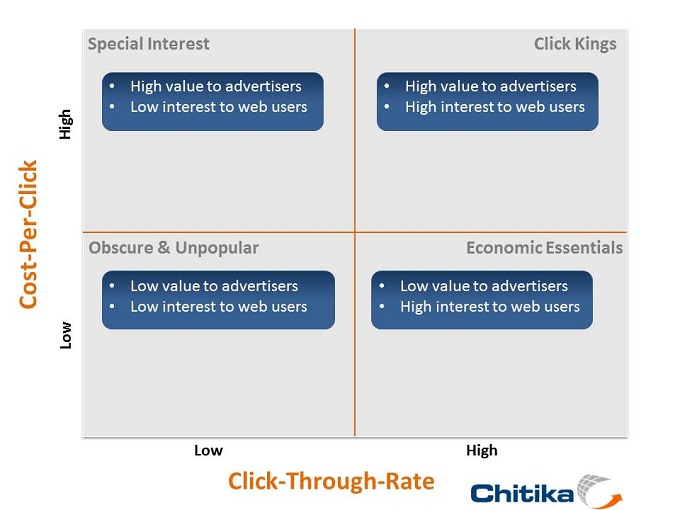 Across industries, the Boston Consulting Group Matrix and the Gartner Magic Quadrant have long been fundamental tools in conducting business analysis. These tools are invaluable in helping businesses direct resources toward the segments with the highest worth or potential to optimize their revenue stream. In an effort to contribute a similar tool to the world of online advertising, Chitika Insights developed the Chitika Ad-Monetization Matrix (CAMM).
Our Referrer Distribution Methodology: A Chitika Special Report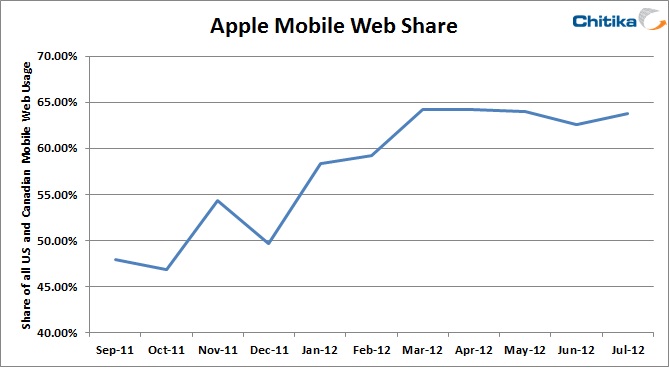 Chitika is an online advertising network which uses data analytics to improve the performance of its partners and the experience of internet users within its network. Every month, Chitika serves billions of ads globally to a wide variety of demographics.
Super Bowl Ad Winners and Losers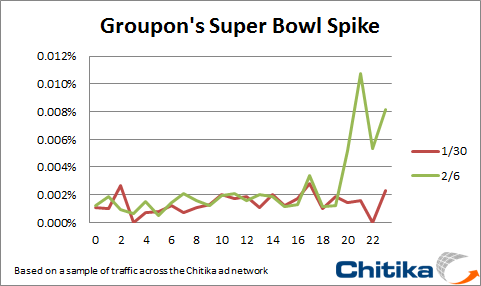 Which Super Bowl ads generated the most online buzz? We list off the winners and losers in terms of search traffic. Hint: little Darth Vader was really effective.
Digg Vs. Reddit: The Numbers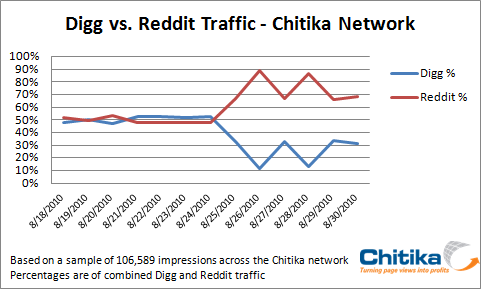 Digg vs. Reddit has become a bloody battle since last week's release of Digg V4. Reddit has taken over the Digg homepage, and traffic has gone from 50/50 Digg/Reddit to a 2 to 1 advantage for Reddit. Seen on Search Engine Watch
Microsoft Means More Ad Clicks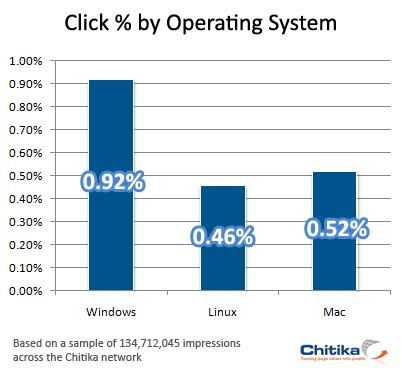 Following up on our comparison of clickthrough rates by search engine, we expanded our scope, looking at web browsers and operating systems. Across the board, Microsoft products mean a higher likelihood of users clicking on advertisements. Featured in TechCrunch, Adotas, Huffington Post, and more.
Twitterers Want Their News, and Want It Now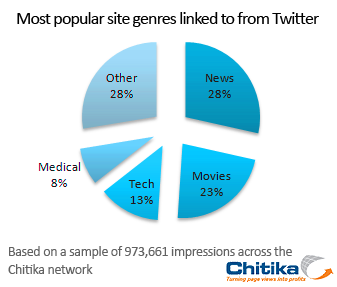 A look at the website genres that receive the most traffic from Twitter and Facebook across the Chitika network. Twitterers seem interested in being on the bleeding edge of breaking news, whereas Facebook users seem more interested in tech and lifestyle sites. Featured in AdWeek, WebProNews, and more
Digg + Facebook = Loyal Readers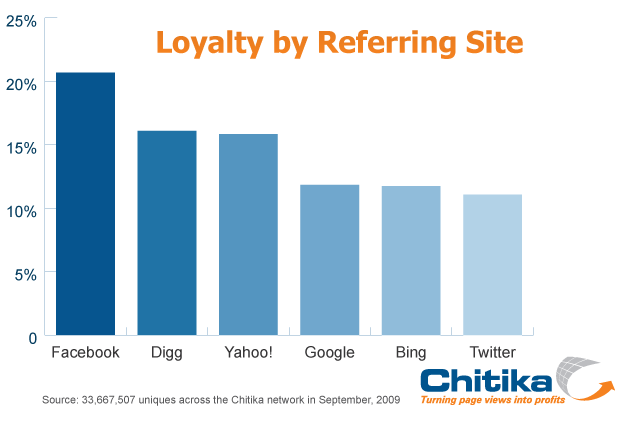 When bringing new visitors in to a website, where do you go? Well, according to our latest study, you go to Facebook and Digg if you want them to be loyal, repeat readers. As seen in eMarketer, Mashable, Marketing Pilgrim, and more.
iPhone, Mobile Users Worst Ad Targets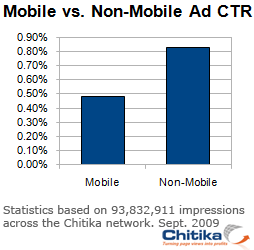 We take an apples-to-apples comparison of the same ads on the same websites across the Chitika network to gauge mobile vs. non-mobile users' attitudes towards in-browser advertising. Featured in TechCrunch, WebProNews, MediaPost, GigaOM, digiday:Daily,and more.
About Chitika Insights
Chitika Insights was the research arm of online advertising network Chitika. Insights used Chitika's unique data to monitor and report on Internet trends - search engines, clickthrough rates, the mobile war, and more.
Additionally, the Chitika Insights team monitored the day's tech news closely, and provided an in-depth, data-driven commentary on the latest breaking news. Our studies and data have been featured prominently in major publications, such as The New York Times, Forbes, Barrons and about 3000+ respected publications.